Masterpiece ® by Chubb
How secure is your dream home? How precious is it to you?

Not all policies are the same. Owners of unique homes, art, jewellery and collections usually have special insurance needs. As a leading insurer of fine homes and valuable possessions, Chubb has designed Masterpiece® - an unparalleled property insurance policy which encompasses unrivalled coverage, award winning claims services and unique complimentary home appraisal services.

Chubb's Masterpiece® provides all-risk and worldwide coverage for your home contents and the additions and alterations to your condominium unit. No depreciation is applied and cash settlement is available at the time of claims assessment.

In addition, this unique policy provides the best protection available for your most valuable possessions, including, but not limited to:
Cameras
China and Crystal
Fine Art and Antiques
Furs
Jewellery
Manuscripts
Musical Instruments
Rare Books
Silverware
Stamps and Coins
Wine Collection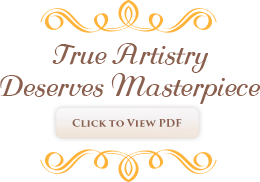 In the unfortunate event of loss or damage, the last thing you will hear from Chubb is that your valuable articles are not insured for their true value. Masterpiece® differentiates your protection from every other standard insurance in the market. There simply is no comparison.

Top