Our Partners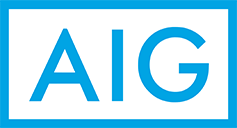 AIG ASIA PACIFIC INSURANCE PTE LTD
AIG is a world leading property-casualty and general insurance organization serving more than 70 million clients around the world. AIG Asia Pacific Insurance Pte.Ltd. has been serving the Singapore Community since 1953. They are one of the largest General Insurance companies in Singapore offering innovative solutions to the changing needs of individuals and corporate clients. With one of the industry's most extensive ranges of products and services, deep claims expertise and excellent financial strength, AIG enables its commercial and personal insurance clients alike to manage virtually any risk with confidence.

ACE & CHUBB ARE NOW ONE
On January 14, 2016, ACE Limited acquired The Chubb Corporation, creating a global insurance leader operating under the renowned Chubb name.

Chubb is the world's largest publicly traded property and casualty insurer. With operations in 54 countries, Chubb provides commercial and personal property and casualty insurance, personal accident and supplemental health insurance, reinsurance and life insurance to a diverse group of clients.The company is distinguished by its extensive product and service offerings, broad distribution capabilities, exceptional financial strength, underwriting excellence, superior claims handling expertise and local operations globally.

The insurance companies of Chubb serve multinational corporations, mid-size and small businesses with property and casualty insurance and services; affluent and high net worth individuals with substantial assets to protect; individuals purchasing life, personal accident, supplemental health, homeowners, automobile and other specialty insurance coverage; companies and affinity groups providing or offering accident and health insurance programs and life insurance to their employees or members; and insurers managing exposures with reinsurance coverage.

With more than $150 billion in assets and nearly $37 billion of gross written premiums in 2014* on a pro forma basis, Chubb's core operating insurance companies maintain financial strength ratings of AA from Standard & Poor's and A++ from A.M. Best.

Liberty Insurance Pte Ltd
Liberty Insurance Singapore is a 100% owned strategic business unit of Liberty Mutual Insurance Group. Headquartered in Boston, Liberty Mutual Insurance Group is a diversified global insurer and the 3rd largest property and casualty insurer in the U.S based on 2013 direct written premium.

It ranks 76th on the Fortune 100 list of largest corporations in the U.S. based on 2013 revenue. As of 31 December 2014, Liberty Mutual Insurance Group had US$124.3 billion in consolidated assets, US$104 billion in consolidated liabilities and US$39.6 billion in annual consolidated revenue. Liberty Mutual Insurance Group operates with a global view across five continents and employs more than 50,000 employees in approximately 900 offices throughout the world.

Top